By Hermann Keppler
Principal, College of Naturopathic Medicine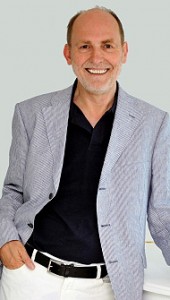 As you may know, there are government plans to implement statutory regulation of anyone practicing herbal medicine in the UK. If implemented, this will mean that anyone practicing will have to meet certain requirements laid out by the Health Professionals Council (HPC) – the body that will be charged with controlling herbal practitioners.
The level of qualification that will be registered to register with the HPC still has to be determined as the law giving such power has not yet been passed (though the government has said it is committed to doing so). However, the largest professional association representing herbal medicine is of the opinion that only herbalists who will have obtained a B.Sc. degree should be able to register with this government body in the future.
This would exclude most herbalists who practice today – though existing practitioners without a degree may be accepted on the government's register to practice, depending on what is agreed upon between the different professional associations who represent herbalists and the HPC.
If a university degree is set as the standard, this will almost certainly reduce the number of practicing herbalists in the future. As the trend in universities is to stop or reduce all natural medicine courses, it would not make sense to place the future of herbal medicine with them.
I feel that we should take steps to ensure that herbalists can continue to practice now and into the future and am looking at how we can move forward before it is too late. I am therefore holding a meeting at the College of Naturopathic Medicine to cover this issue and invite all concerned to get together and coordinate a series of actions that we can take to deal with these challenges. I see my role as that of facilitator and invite those already involved in this issue to take a lead in proposing solutions we can discuss and agree upon.
The meeting will be at:
The College of Naturopathic Medicine
41 Riding House St.
London W1W 7B
26th April at 6.30pm.
Nearest tube is Oxford Circus. For a map go to our website http://www.naturopathy-uk.com/home/about-locations/#london
Please let me know if you are coming.
If you cannot make it but are interested to know more or become involved, please let me know.
Please also distribute this email to anyone else that you think could be interested and invite them to attend also.
Yours sincerely
Hermann Keppler
Principal, College of Naturopathic Medicine